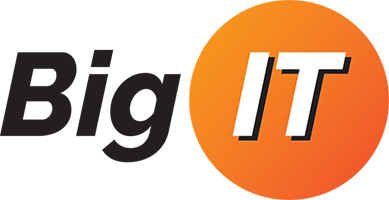 Big IT, Inc is a leading Information Technology and Software Development firm
Toll-Free: (888) 959-4468
Phone: (661) 206-2006 | Fax: (661) 952-1183
Physical Address: 29077 Avenue Penn | Valencia, CA 91355-5426
Mailing Address: 11100 Sepulveda Blvd., Ste 8, PMB 393 | Mission Hills, CA 91345-1101
We believe in thinking BIG. The best solution may not be the easiest, but if it will provide our client with the best possible outcome and the biggest return on investment (ROI), we always go the extra mile to get you those results.
We offer custom software development and have developed specialized software for various industries. One such product, Union Manage, is currently in use by many Labor Unions and handles all aspects of their operations. If you have a software development project need, reach out to Big IT, Inc.
View our Line Card for information on the products and product lines we carry.

Download our proof of membership and our Silver Competency status
Here are a few of our most recent Tweets about technology!